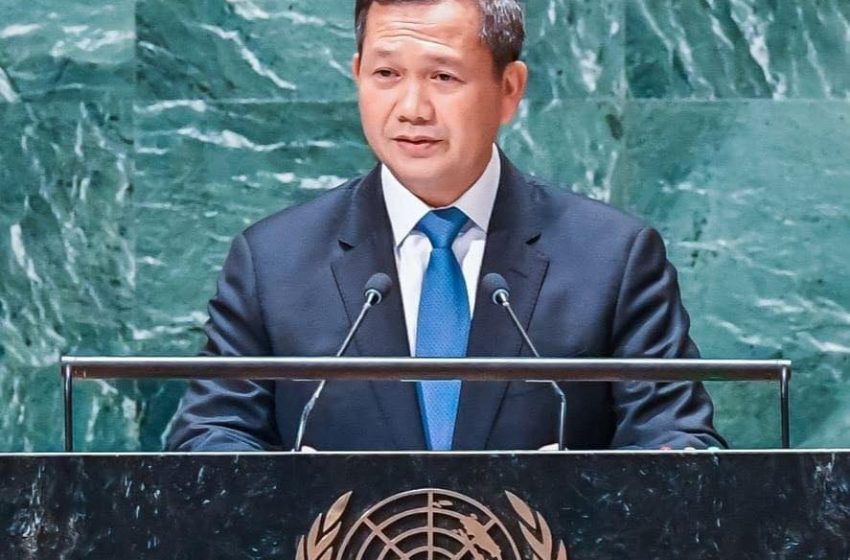 PM to Attend ASEAN-Gulf Countries Summit on Friday
RIYADH: Following his visit to China for the Belt and Road Forum this week, Prime Minister Hun Manet will head to the ASEAN-Gulf Cooperation Council (GCC) Summit in Saudi Arabia.
The announcement was made in a press release from the Ministry of Foreign Affairs on October 18, saying that the Cambodian PM has been invited by Saudi King Salman bin Abdulaziz Al Saud along with Foreign Affairs Minister Sok Chenda Sophea, government officials and business figures.
The Summit will be held on October 20 in Riyadh, Saudi Arabia, and will provide a space for ASEAN leaders to discuss ways to enhance cooperation in areas of mutual benefit, including trade and investment, smart cities, energy, and counter-terrorism. The Summit is scheduled to address two outcome documents: a Joint Statement for the Summit and a Framework of Cooperation for ASEAN and the Gulf Cooperation Council for 2024-2028.
During the summit, the Prime Minister will hold bilateral meetings with a number of foreign dignitaries in Riyadh to promote bilateral cooperation between Cambodia and the GCC member countries.